← Back to portfolio
No. 1 Tea Art Studio, Glasgow, Scotland (NOW CLOSED)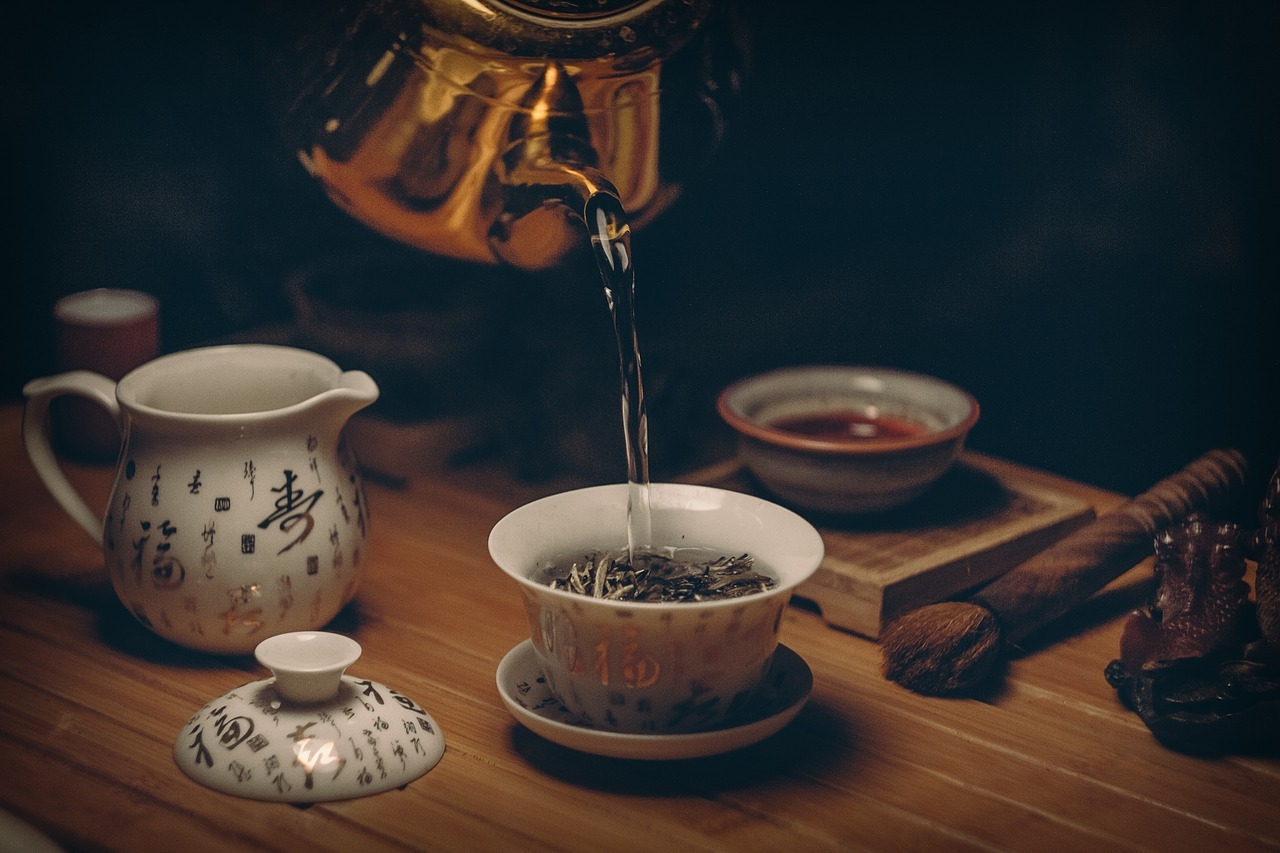 No. 1 Tea Art Studio, Scotland's first—and only—traditional Chinese tea house, may seem out of place amongst the predictable textile shops, pubs, and curry houses in its Glasgow home. But discovering its presence is like finding a perfectly ripe strawberry in a New York City fruit salad: A delightful surprise. Located in the city's West End, the teahouse is a joint venture between Scotsman Angus Black and his Beijing-born wife, Yang Xu, who met when Black's former post as an engineer took him to China and he developed a fervor for green tea. Together, they decided to "introduce Chinese tea culture to the UK," and in 2004, Scotland's first Chinese teahouse was born.
A soothing green tea cuppa is only part of the allure here, where the warm terracotta-colored walls reveal watercolors by Beijing artist Xin Yue, and original works by award-winning calligrapher, Wang Fuzeng. A menu of more than 60 organic Chinese teas are available to choose from, all of which have all been meticulously hand-picked, hand-shaped, and graded for quality and taste. There are more than 15 varieties of Longjing alone, a 1,000-year-old green tea grown in the ancient Zhejiang capital of Hangzhou. The highest grade tastes slightly sweet, far from tannic, and feels like plush velvet in the mouth. It's a must for those who want to experience tea with a tangible texture.
Once you select your tea, Xu or Black will demonstrate how to prepare the infusion: Place a jumble of dried leaves in a large, clear glass cylinder; add a deluge of hot water, then watch the leaves bloom back to life, as they flutter around the liquid like reincarnated butterflies. As you sup your first fragrant cup, they patiently await your approval. A gracious nod says "yes."
In addition to tea drinking, the Studio also holds weekly mini-masterclasses on tea, which, offered on a drop-in basis, are perfect for the fleeting Glasgow traveler. Recent sessions have included How to Select Tea, Introduction to Water, Tea Chemistry, and How to Select a Tea Pot.
Black may have a passion for Chinese tea, but that doesn't mean he's lost his British manners.
"Don't bang your teaspoon on the top of your cup," he advises. "You'll upset your neighbor."