← Back to portfolio
Profile: Elisa Strauss of Confetti Cakes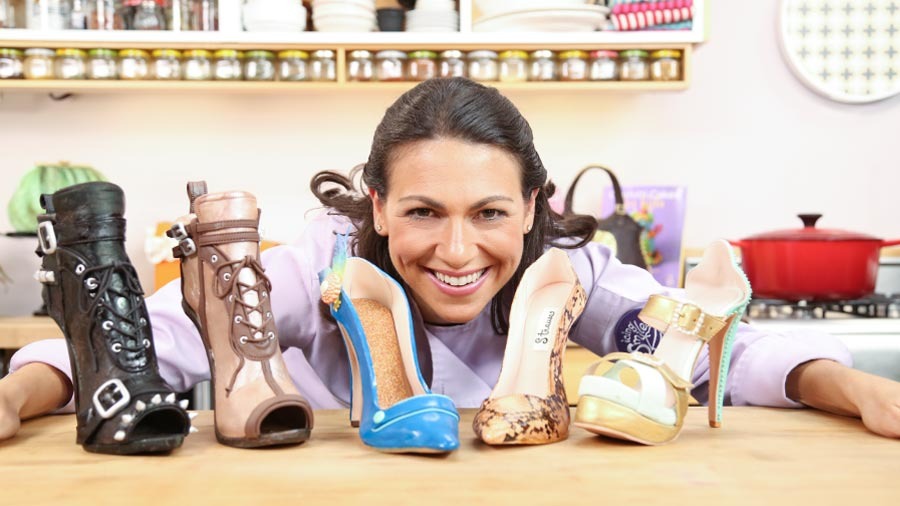 "I never pictured myself designing edible shoes," admits cake sculptor Elisa Strauss, a former designer for Polo Ralph Lauren and Frederic Fekkai.
With an education in studio art, Strauss was surprised to discover that her true passion lay in the culinary arts. She began sculpting cakes as a hobby, and once her startlingly realistic creations caught the eye of the fashion industry, she received orders to whip up a sportscar for Ralph Lauren and a haute zebra-stripped pump for Manolo Blahnik.
Recently, Strauss has been busy in the kitchen constructing an edible makeup container for Bobbi Brown, a wooden sushi tray topped with shrimp and tuna sashimi for the New York Times, an exquisitely detailed Lazaro wedding dress to be featured on Good Morning America, and a geode-like tower swathed in crystals for a book by Swarovski.
Although she secretly confesses that she finds the artistic side of baking to be the most satisfying, she prides herself on creating cakes that not only look impressive, but taste that way, too. Clients can choose from a wide variety of cake flavors and fillings, such as chocolate bourbon cake filled with almond buttercream, or moist carrot cake enriched with white chocolate cream cheese.
Strauss, who almost went into the medical profession, acknowledges how similar the two fields are.
"Cake decorating is a lot like surgery," she explains. "You spend hours on your feet, you need a steady hand, and you must have immense patience."
Although her creations are entirely edible, Strauss claims that many people just can't bring themselves to cut into them.
"One client simply refused," she says. "It just sat in her office for months."